Registering environmental data
This page describes the steps you must follow if your company wishes to submit category 1 data (product-specific data) or your sector wishes to submit category 2 data (sector-average data) for your product(s) for inclusion in the National Environmental Database (NMD).
Click here if you are an LCA performer and want to enter environmental data
Do you want to register LCA data but you haven't got an account yet?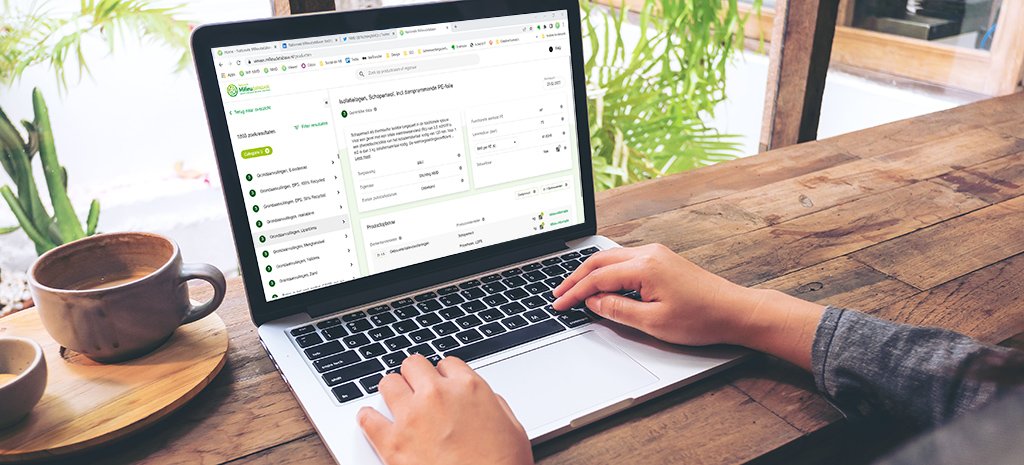 Step-by-step plan for registering environmental data

2. Company or sector registers data entry with Stichting NMD
When you register your data, you are agreeing with the NMD Conditions of Use and General conditions. Costs are associated with registering data in the NMD. To ensure that invoicing runs smoothly, it is important that you send your invoicing details (company name, name of contact person, telephone number and e-mail address) to info@milieudatabase.nl before entering any data. It is also important that you indicate which LCA practitioner will enter the data so we can provide the login details for the input module.
Download the terms of use and general conditions here
3. LCA practitioner enters the environmental data and LCA file in the NMD input module
All LCA practitioners known to the NMD have access to the online input application via which data are added to the NMD. You can find more information on the LCA practitioner page. This system is also used to make changes and these can be made by data owners' LCA practitioners (company or sector). If the LCA practitioner  does not yet have login details, we will provide these as quickly as possible after registration. The data entry is completed as soon as the data and the file are registered for verification by a recognised LCA expert. 
4. Recognised LCA expert verifies the data and the report
The verification of the entered environmental data must be carried out by a Stichting NMD recognised LCA expert. This LCA expert is responsible for entering and uploading the verification report in accordance with the NMD Verification protocol. You can find more information about the content of this verification on the Verification page.
If the data do not meet the NMD Verification protocol requirements, the LCA coordinator  must ensure that the LCA report and data entry are in order before resubmitting these for verification, until the data do comply.
Read more about recognised LCA experts
5. Data are published in the NMD
If the entered data and the LCA file comply with the NMD Verification protocol, the recognised LCA expert then gives the green light to publish the data. The data will be available for use in the calculation tool the next day. The database is updated every 24 hours. You can find more information about the NMD content on the Database page.
Subscribe to our Newsletter
Sign up now and receive our newsletter (in Dutch)  10 times a year!